Your business may decide to prepare a greenhouse gas emissions inventory and report for reasons such as regulatory compliance, reporting to stakeholders, preparing your corporate annual report, or understanding your climate change related risks. Whatever the reasons, you will need competent people to conduct the work. How do you find such people?
As mentioned in my earlier post, if your Canadian business has internal staff with good greenhouse gas (GHG) inventory experience and they have availability, then you may be all set to go. But that's not the case for most businesses. Even with good internal engineering and accounting teams, you may still benefit from the guidance of an external professional consultant, especially for setting up your first inventory and report. How do you find a good professional consultant?
If you are looking for help in accounting, you may look for a Chartered Accountant. If you are looking for help in engineering, you may look for a Professional Engineer. Both are recognized Canadian professional designations in their fields. But what about the field of greenhouse gas emissions quantification? What is the Canadian professional designation in that field?
There are two professional certification programs on greenhouse gas emissions quantification applicable to Canada: (1) CSA GHG Inventory Quantifier, (2) CECAB GHG Quantifier.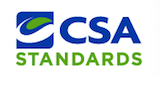 CSA Greenhouse Gas Inventory Quantifier certification is developed by the Canadian Standards Association. Its aim is to ensure certified personnel are competent in compiling GHG inventories. The program is developed, operated, and maintained under the structure of ISO 17024, the international standard for operators of certification programs.
The program was launched in July 2009. CSA maintains an online directory of professionals already certified under this program. You can even search for those located in your city. It's a fairly new program and there are not a great number of certified professionals listed yet.  As an example, when I checked in January 2010 there were 6 certified professionals in Ontario, 1 of them in Toronto, 1 in B.C. who is in Vancouver. The numbers grew quickly, however. By March, there are 13 in Ontario, 7 of them in Toronto, 4 in B.C., 3 of them in Vancouver. One would expect the numbers to grow in the coming months and years, hopefully just in time to meet the demand from the new mandatory reporting regulations in Ontario, B.C., and other provinces.

CECAB Greenhouse Gas Quantifier is developed by the Canadian Environmental Certification Approvals Board. Its aim is to certify practitioners qualified to quantify, assess and report emissions and emissions reductions that result from the activities of organizations, entities, facilities or GHG emissions reduction projects. I don't know how many CECAB certified quantifiers there are currently as CECAB does not offer an online directory like the one at CSA. And since the program was only launched in October 2009, there might be few certifications awarded at this point.
These are the two Canadian certification programs that I am aware of. If you know of others, please kindly let me and other readers know by leaving a comment below.
Do you or your business have experience working with CSA certified, CECAB certified, or non-certified greenhouse gas emissions quantification professionals? If so, you may want to share your experience below.
I plan to write a similar post focused on finding certified GHG verifiers. Unlike a quantifier who prepares inventories and reports, a verifier's focus is on verifying reports prepared by others, similar to an audit.