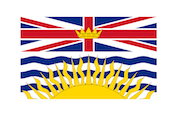 The new British Columbia greenhouse gas emissions reporting regulation took effect on January 1, 2010. This means any B.C. business facility that emits 10,000 tonnes of carbon dioxide equivalent (CO2e) or more per year must file an annual report on their emissions.
In addition, a facility emitting 25,000 tonnes or more of CO2e per year would require third party verification for their report. For the purpose of calculating your emission threshold, certain emissions from biomass may be excluded.
The B.C. Ministry of Environment estimated that 160 to 200 operations are required to file reports, and 80 to 100 of those are required to have third party verifications.
The new regulation, officially B.C. Reg. 272/2009 of the Greenhouse Gas Reduction (Cap and Trade) Act, forms part of the plan to establish a cap-and-trade system for B.C. to combat climate change challenges.
For a B.C. facility subjected to the mandatory reporting, some of the deadlines are:
February 28, 2010 — submit an initial forecast of annual emissions
April 1, 2010 — register with the Ministry of Environment
March 31, 2011 — submit the 2010 emission report
September 1, 2011 — submit a third party verification report, where applicable
Further requirements may apply depending on the specifics of your operations.
Is your business affected? How do you know if your business is required to file a report as mandated by the new regulation? A quick method is to use the Greenhouse Gas Emissions Estimator provided by the Ministry. It's a downloadable Excel spreadsheet with embedded formulas. (Note that this estimator may not apply to other Canadian provinces as the method of energy production may not be the same.)
You enter ten numbers into the spreadsheet and it provides an estimate of your total CO2e emissions for the year. Among the ten numbers are the amount of consumed natural gas (GJ), gasoline (L), diesel (L), propane (L), wood biomass (tonnes), clinker used in cement production (tonnes), lime used in lime production (tonnes). Care should be taken to enter numbers in the correct unit.
As an example, if your facility consumes 200,000 GJ of natural gas in a year, that would generate just over 10,000 tonnes of CO2e, which would likely trigger a mandatory requirement to file a report.
Many types of business operations could generate emissions more than the reporting threshold. A small sample includes aluminum or alumina production, base metals smelting, cement production, chemical and petrochemical production, large commercial or institutional facilities, electricity generation and co-generation (thermal), food production, lime manufacturing, mining, oil and gas extraction and gas processing, pipeline transportation and transmission, petroleum refining, pulp and paper production, wood products manufacturing.
If you think your business is affected, what should you do? First, if you have not met the submission deadlines that have already passed (see above), you should contact the Ministry as soon as possible. Next, you should develop an overall plan to capture the emissions from January 2010 as soon as possible. A good plan sets out action steps, identify team members, identify stakeholders and their needs, and could help discover available opportunities to reduce energy consumption and save money.
If your business has internal staff with good greenhouse gas inventory experience and they have availability, then they may want to follow the suggestions in the Methodology Manual (PDF) by the Ministry. This is, however, not a small document at 118 pages. Alternatively, you may prefer to seek guidance from certified greenhouse gas emissions quantification professionals. This might be the more efficient approach, especially for preparing your first report.
Have you determined whether your business is subjected to mandatory reporting? If so, what is your plan? If you and your business in B.C. or other Canadian provinces have experiences to share, leave a comment below. I plan to write a future post on the overall procedure of preparing a greenhouse gas emissions report.