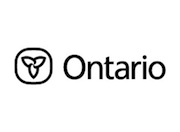 The new Ontario Greenhouse Gas Emissions Reporting regulation took effect on January 1, 2010. This means any Ontario facility that emits 25,000 tonnes of carbon dioxide equivalent (CO2e) or more per year must file an annual report on their emissions. For the purpose of calculating your emission against the threshold, up to 15,000 tonnes of biomass emissions may be excluded.
In a recent gathering at the Ontario Investment and Trade Centre, Mr. Eric Loi of the Ontario Ministry of the Environment estimated that 200 to 300 business facilities in Ontario will be required to file their emissions reports under the new regulation.
The new regulation, officially Ontario Regulation 452/09 under the Environmental Protection Act, forms part of the plan to establish a cap-and-trade system for Ontario to combat climate change challenges. The system is currently scheduled for a 2012 launch, according to Mr. Jim Whitestone, Director of the Ontario Ministry of the Environment, at a February 2010 luncheon.
Ontario facilities subjected to the mandatory reporting will need to file their first report that captures emissions from January 1, 2010 to December 31, 2010. The filing is due on June 1, 2011. This first report does not require third party verification, but subsequent reports do. The first third party verification is due on September 1, 2012 for the 2011 report.
Is your business affected? How do you know if your business is required to file a report as mandated by the new regulation? A quick method is to look at your fuel usage. Does your business facility in Ontario use more than the following amount of fuel per year?
about 13 million cubic metres of natural gas
about 9,000 cubic metres of light fuel oil
about 300,000 GJ of coal or 15,000 tonnes of sub-bituminous coal
Any one of the above fuel usages could generate about 25,000 tonnes of CO2e. That would likely trigger a mandatory requirement to file a report.
Many types of business operations could use this much fuel or more each year. A small sample includes greenhouse agriculture, distilleries and breweries, sugar manufacturing, pharmaceutical and medicine manufacturing, petrochemical manufacturing, petroleum refineries, newsprint mills, wood product manufacturing, glass manufacturing, concrete and cement manufacturing, aluminum rolling, drawing, extruding and alloying, pipeline transportation of natural gas, aerospace product and parts manufacturing, motor vehicle gasoline engine and parts manufacturing, commercial and service industry machinery manufacturing.
If you think your business is affected, what should you do? While the first report is only due in June 2011, you should develop an overall plan to capture the emissions from January 2010 as soon as possible. A good plan sets out action steps, identify team members, identify stakeholders and their needs, and could help discover available opportunities to reduce energy consumption and save money.
If your business has internal staff with good greenhouse gas inventory experience and they have availability, then they may want to follow the suggestions in the Guideline for Greenhouse Gas Emissions Reporting (PDF) by the Ontario Ministry of the Environment. This is, however, not a small document at 110 pages and it refers to many other reference documents. Alternatively, you may prefer to seek guidance from external consultants who are experienced in greenhouse gas inventory. This might be the more efficient approach, especially for preparing your first report.
Have you determined whether your business is subjected to mandatory reporting? If so, what is your plan? If you and your business in Ontario or other Canadian provinces have experiences to share, leave a comment below. I plan to write a future post on the overall procedure of preparing a greenhouse gas emissions report.