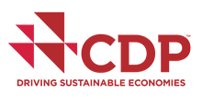 As the creation of the Water Program by the Carbon Disclosure Project shows, managements and investors increasingly recognize the importance of the water-energy nexus and water-related risks. Businesses across Canada are collaborating with municipalities on innovative water conservation projects. With free water audit and financial incentives for capital retrofits, municipalities are helping companies like Toyota and Brick Brewing to conserve water and reach their corporate environmental goals. We look at some example projects and offer tips on how your corporation can get started.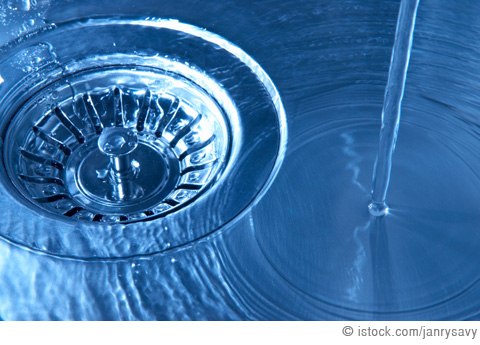 Drinking water, wastewater, stormwater
Being a good water steward when using municipal water services takes many forms and often requires innovative approaches. A holistic approach is often the best for conserving water. That means looking at drinking water, wastewater and stormwater together to achieve your corporate sustainability goals.
Drinking water: The same drinking water that comes out of your tap at home is used by businesses in industries like food processing and manufacturing. Businesses and municipalities can work together to conserve water by developing more efficient processes that require less water and increase efficiency.
Wastewater: When drinking water is used by a company for non-drinking water activities (such as manufacturing, cleaning, etc.) that water ultimately gets sent down the drain and becomes wastewater which may contain industrial compounds not found in municipal sanitary sewers, making it more costly to treat. By producing less wastewater, companies are putting a reduced amount of water down the drain and are limiting their impact and stress on municipal wastewater treatment plants.
Stormwater: Increased rainfall from more extreme and frequent storms stresses municipal wastewater plants. Some municipalities charge stormwater rates based on lot size and the proportion of impermeable and impervious surfaces. If you decrease this amount, you are not only helping the environment but also lowering your water bills. Also consider increasing green space, creating green roofs, building permeable pavement instead of regular parking lots.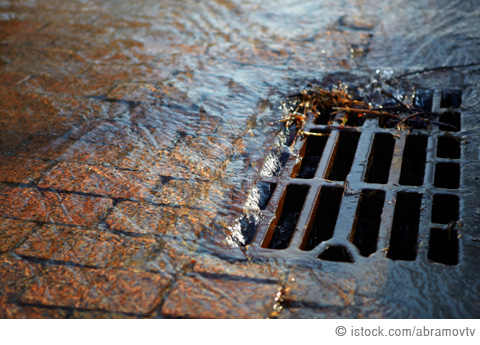 Three companies collaborate with their municipalities
As the Head of Strategy, Liaison and Policy Implementation at the Regional Municipality of York, David Szeptycki drives a culture for change and embraces collaboration. "To become more agile and responsive to meeting our aggressive water conservation targets, York Region developed an innovative partnership with PowerStream [an electrical utility jointly owned by the City of Vaughan and the Town of Markham in York Region] to reduce small commercial customer's consumption of water and energy.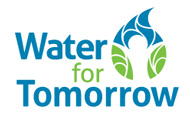 Taking this partnership approach has increased the attractiveness of participating in our incentive programs and has achieved measurable reductions in water usage." The Water for Tomorrow program provides water conservation audits free of charge to industrial, commercial and institutional organizations. Financial incentives are available to implement one or more of the recommended capital retrofits to permanently reduce water use. Moscone Tile and Marble, a company that services the construction industry with installation and fabrication, modified their process water demand to save $37,000 per year by reducing their water use by 15,000 m3 per year.
In Waterloo, the regional municipality's Water Efficient Technology (W.E.T.) program helps industrial, commercial and other companies drive down operating costs, improve their bottom line and protect the environment. Brick Brewing saved $150,000 annually by partnering with the municipality. One of the solutions included making a plumbing change that allowed them to use process water diverted from the bottle washing system to cool down their hot boiler blowdown water using a tank and pump. The company now saves 59,500 m³ of water per year.  Click here for the case study (PDF). Toyota in Cambridge and Woodstock also utilized the W.E.T. program and now saves $76,680 in municipal water per year by installing a reverse osmosis system. Now Toyota saves 36,000 m³ of water per year.
[Editor: For more on how enterprises can set and achieve bold goals that touch their core business while addressing systemic societal risks and challenges, see The Transformational Company: CBSR Summit.]
How to get started
Begin by talking to your local municipal water provider, let them know what you are doing or what your plans are. Making the connection is a great first start to see how you can work together.
Communicate outward with the public and your stakeholders on what your initiatives or plans are. You can do this through a public outreach coordinator, social media accounts or your website.
Build and strengthening capacity in staff for corporate sustainability positions.
Conduct a sustainability and climate change audit. Some municipalities, like the Regional Municipality of Waterloo, will contribute up to $10,000 for a company to hire an independent qualified consultant to do an in-depth on-site water use audit to outline ways to improve water efficiencies and use water-saving technology.
You can manage your water risks and drive your corporate environmental goals for the triple bottom line of people, planet, and profit at the same time. The best thing is you can collaborate to get there.